During the COVID-19 pandemic, more and more states imposed lockdowns, and companies encouraged their employees to work from home. This meant that you and your family went out only for the essentials, and your car stood idle in a parking space or home garage. This was a necessary step to keep you and your loved ones safe, but you weren't doing any favours to your car.
Automobiles are meant to be driven and serviced regularly to keep up their good shape. Even if you haven't reached the desired kilometres yet, it is a bad idea to postpone your car's maintenance any further. It doesn't only improve your car's lifetime but is also important to keep its performance at an optimal level.
COVID-19 has given birth to many DIY car enthusiasts and the need for at-home car service or doorstep service.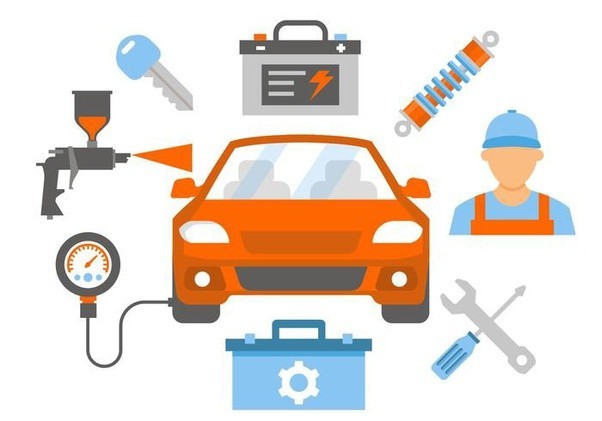 Here are some of the points to consider Professional car service centre rather than at home car service or DIY methods:
Don't play with your safety
One of the essential purposes behind having your vehicle overhauled is to make sure that it is safe for driving. Some car owners might feel confident enough to change oil, watching an internet video, we understand that getting a standard oil change is imperative, and during that time the professional technicians would also perform a normal check to ensure there could be no other hidden issues that might emerge while you drive. This incorporates checking the brakes, your air and lodge channels, and the pneumatic stress in your tires professionally.
Maintain the value of your car
There is always a difference between a well-maintained car and one that wasn't, and it goes without saying that the well-maintained one will have a higher resale value. So, if you ever plan on making use of the resale value of your car, you should start taking care of it; this includes the surface as well as the internal parts of it. At-home car service has its own limitations in using advanced technology or using different types of professional equipment for fixing your car problem. A visit to the Professional car service centre has everything you need – aligned in an effective manner.
Lower your running costs for long term
If problems can be identified on time, before they result in a major breakdown and be rectified, it can save a lot of money and time for the owner. Hence, getting your automobile serviced regularly would mean that you won't have to run to the mechanic with huge breakdowns and pay expensive bills.
DIY car service might be a huge help for your short term money save option, but it won't help in the long term. It takes a lot of knowledge and effort to get those at-home car servicing tips right. That is why we believe that no one does a better job at keeping your car in good shape than an experienced mechanic or a professional car service centre who is aware of the know-how of it. With professional help, focus on lowering the cost for the long term.
Pushing your limits
Over-estimating your capabilities while servicing a car can be a dangerous game to play. Just because a random youtube video of the topic "at-home car service" has given repair tips in a pleasant manner doesn't mean that everyone is well equipped to perform the complicated repairs. We believe that in this matter, basic steps are the best. Start with changing a wheel and slowly go up. Meanwhile, leave the more complicated tasks to the experienced mechanics or service centre because you know no one can do it better than them. Don't push the limit and Don't push the luck.
Using improper jack points
Today's vehicles have designated points where the jack can be placed without causing damage to the vehicle body. These might be difficult to locate at first sight and hence we advise you to consult a professional if you are not sure that you're following the right procedure. Especially considering the cost of body shop works for a luxury car it is advised not to trial learn with your precious car.
Choosing the wrong fluids
It is important to pick the right fluids as the wrong ones can hamper the performance of your car and pose a big safety hazard too. Ask yourself these questions before picking up any fluid: Which colour coolant do you need? What weight oil is best for your engine? Should it be fully synthetic? What about transmission fluid? The answers to these questions are important and can be found by consulting a professional before diving into your DIY or at-home car service.
Improper tool selection
Choosing the right tools makes your job easier. Figure out which tools are necessary for the maintenance job in question. Now, if you don't have the tools, you have to decide if it is economical for you to buy tools and complete the job or if you're better off letting a professional do the work. Wrong tool selection or not knowing how to use them will cost you a lot of money and time.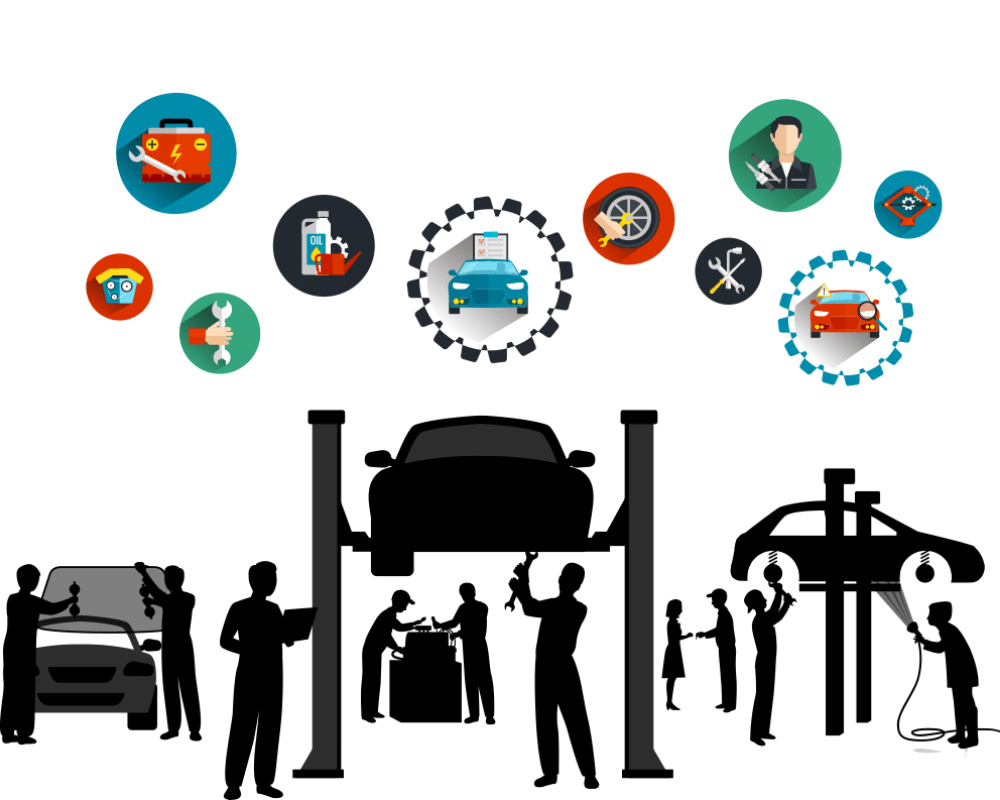 Knowing the basics of your car maintenance is never a bad idea but over-stepping your technical expertise can be disastrous. Hence, there is no harm in performing the basic preventive DIY or at-home car service, but when it comes to advanced or major issues, always visit a professional car service centre and let them do their job.
At EVOLVE AUTOMOTIVE, we offer a range of services for the maintenance of your car to ensure that it is always performing at its best. With a team of experienced technicians and best-in-class technology, we always keep customer satisfaction as our top-most priority. Book an appointment with us today for any and all of your car needs.