Sitting behind the wheel of a BMW is a dream true! With a long history of innovations, best-in-class features, and unbeatable performance, BMW has managed to outshine each one of its competitors and show its customers what it's like to drive the best. Their goal has been clear from the start; creating a loyal customer base by creating the best possible vehicles and they never disappoint.
To sum it up, the Luxury car brand makes sure you don't regret a single penny you spend on any of their masterpieces.
When you drive around a car this gorgeous, you would want it to stay in perfect shape, just like the day you bought it from the showroom. For this, proper care and maintenance are important.
Here is a guide by EVOLVE AUTOMOTIVE for the appropriate care of your BMW to help you extend the lifespan of your precious.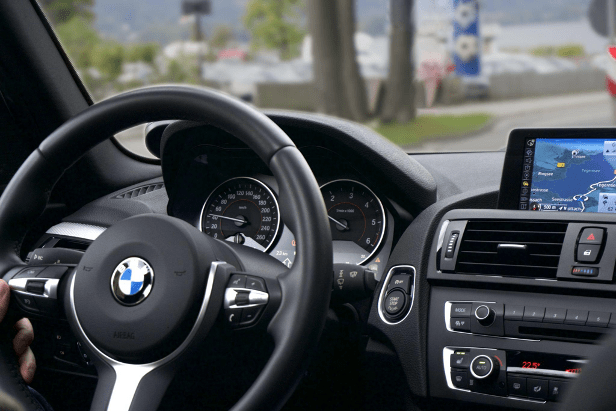 Complete care guide for your BMW
We know that the BMW service costs can be slightly higher than the cost of maintaining a normal car, so here is a little secret that can help you save some money: preventive maintenance. To keep your running to its full potential and minimize the money you spend on expensive breakdowns, you have to take good care of your car. Each part of your car requires special attention. Here are a few things to keep up with:
Engine
Your car's engine is what keeps it going, it is the heart of your car. Even the smallest issue with your car can lead to BIG problems; your car might not function on optimal levels, might face regular breakdowns, or even prove to be a threat to your life. Hence, we advise you to visit the BMW service centre to get the engine checked regularly.
It's recommended that you have your oil changed every 7,500 KMS for normally aspirated engines and every 5,000 KMS for supercharged and turbocharged engines.
Brakes
Brakes are an equally important part of your vehicle. Healthy brakes are fundamental for your safety and for your car's wellbeing. The thickness of your brake pads should be regularly checked to make sure your brakes are working to their best ability. Meanwhile, it's recommended that you have your brake fluid flushed every two years.
At every 20,000-30,000 KM replace your brake fluids and at every 20,000 to 25,000 KM replace your brake pads and brake rotors. This is where it is important to have a trusted BMW service centre for your regular service needs.
Tires
Tires are vital for the functioning of your car. Tires are important to physically move the vehicle. They are also important for the safety and optimum functioning of your car. According to a survey, tires underinflated by more than 25 per cent are three times more likely to be involved in an accident. We recommend you to check your BMW at service centre every 6 months for tire rotation so that wear and tear is equal on all tires.
Cooling system
The primary function of the cooling system is to cool down the engine and maintain an ideal operating temperature. Hence, a properly functioning cooling system is important to prevent overheating of the engine and keep it in good shape. It is recommended to check and flush out your cooling system every 2 years at a BMW at service centre.
Steering system
Steering systems play an important role in keeping the car under control. A good system is important for safe driving. We recommend flushing the power steering fluids every 50,000 Kilometers. Power steering fluid breaks down over time and the fluid becomes contaminated. This can cause steering system leaks and other failures.
Along with maintaining the health of your car from the inside, it is also important to keep it top-notch from the outside. Keep your car clean, protect the leather seats, and wax the surface to keep the shine intact for a longer run.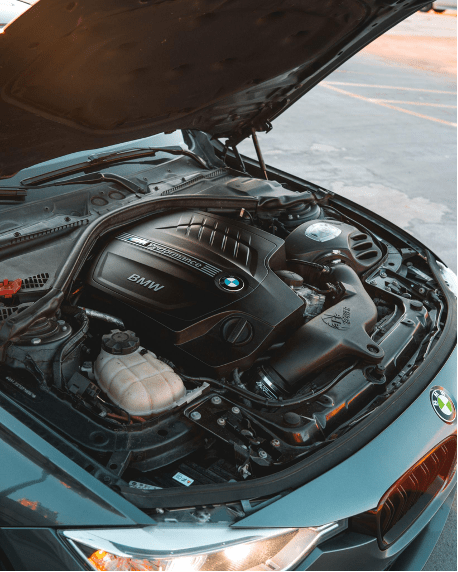 The overall BMW maintenance cost can vary based on your model. For example, the annual maintenance cost for BMW X5 can be a little over Rs. 1 lakh while that of BMW X7 can be around Rs. 50,000 per year. What can help you save money is planning your maintenance in advance, looking at the costs of various service centres near you, and choosing the place that offers the best offers and reliable service.
We have helped proud owners of BMW 5 Series, BMW 3 series, BMW 320d, BMW X5, BMW 5 series, BMW 520, BMW X1 and other models of BMW to reduce unnecessary expenses and increase the overall driving experience. We would be happy to assist and support you with our complete maintenance services.
EVOLVE AUTOMOTIVE has been providing BMW owners with the best possible service in Chennai and the surrounding local communities.
Call +919884988632 and Schedule an appointment today with one of our expert technicians to discuss how we can work together to keep your BMW in pristine condition for years to come.